midi ox setting in use to up and download patches
Download midiOx here: http://www.midiox.com/

Here is how I have my midi ox set that works with my set up...
1] Start Midi Ox
2] Choose the appropriate Midi In/Out from your list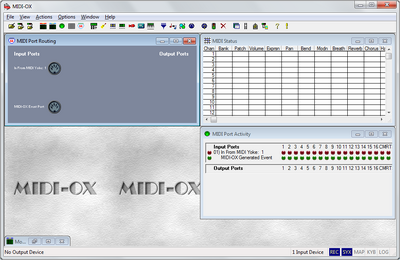 3] It goes without saying ... midi out FROM the computer goes to midi IN on the synth.
Similarly, midi in TO the computer goes to midi OUT on the synth
4] Choose View -> SysEx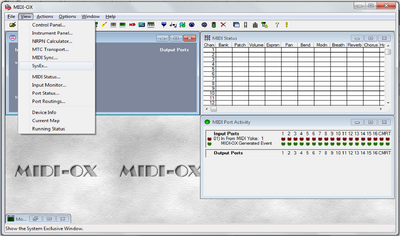 Inside midi ox
under options main menu Config buffers
low level input buffers
size 256
num 16
low level output buffers
size 512
num 16
midi filter none selected
pass sysex checked
under view sysex
sysex menu
config
low level input buffers
size 256
num 16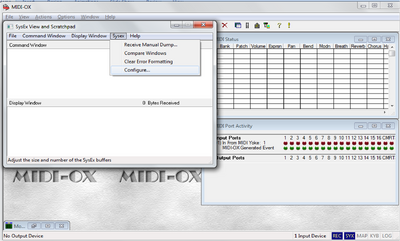 low level output buffers
size 512
num 16
delay 60
delay after F7 60 milliseconds and checked
fill display window as bytes come in checked

show F0-F7 in colored text
IF THIS DOES NOT WORK:
With an E-mu Xmidi connector and Windows 7 (64 bit), it was necessary to change low level output buffer size to 128.
Ad blocker interference detected!
Wikia is a free-to-use site that makes money from advertising. We have a modified experience for viewers using ad blockers

Wikia is not accessible if you've made further modifications. Remove the custom ad blocker rule(s) and the page will load as expected.